The mission of the Brookville Area Chamber of Commerce is to stimulate the economic climate of the area, promote membership businesses and assist with civic activities which enhance the quality of life of our community.
We offer your business the ability to grow stronger with members only perks, exclusive advertising, networking opportunities, ribbon cuttings for new businesses, reopening, and special anniversaries.  Advocacy, networking, sponsorship opportunities, professional development and much more!
The Brookville Area Chamber of Commerce  makeup a coalition of over 200 businesses, non-profit organizations, and individuals who pool their talents and resources to improve the local economic climate of our area.  Chambers raise a business' reputation through membership, networking and visibility, creating an image of solidarity and support throughout the community. The Chamber acts as a bridge between business members and those in need of services.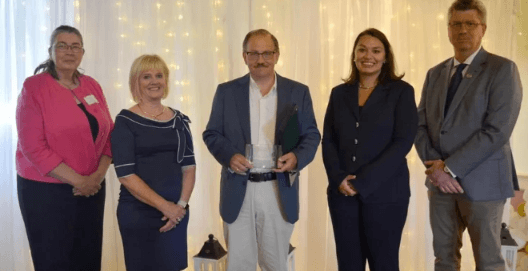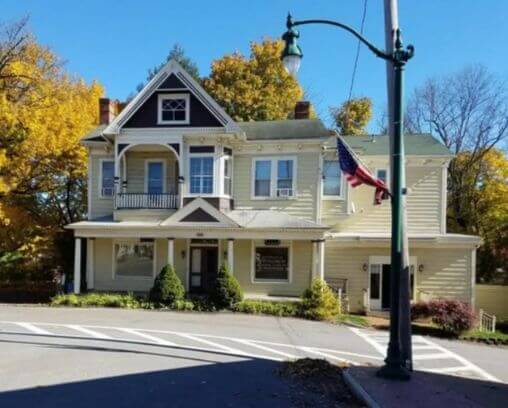 Brookville Chamber Dates Back To 1923
The Brookville Area Chamber of Commerce office is located at 100 Franklin Avenue comanding an impressive view of Historic Main Street. Samuel Stewart Henderson was a member of one of Brookville's pioneer families; beginning as a druggist, diversifying into timber production, enventually involving himself in coal exploration. His Queen Anne style home was built in 1894, several additions were built on through the years.
The Chamber, too, goes back into Brookville's history with the first meeting being held in November of 1925. At this meeting the Brookville Business Mens' Association, organized in 1923, and the Chamber of Commerce were merged together to be known as the Brookville Chamber of Commerce. This newly formed group immediately addressed issues such as industry development, civic improvement, park and street improvement, the tourist trade and promoting Brookville.
Since then, the Chamber has been a recognizable organization working within the community with many of the same goals at hand. The Chamber is sustained and empowered by its membership and, in communicating and working together, has been instrumental in attaining great strides in our area.