Gift certificates are always a great option when gift-giving. Consider supporting small businesses in your community by purchasing Brookville Buck$.
Brookville Buck$ is a community-wide gift certificate program allowing the recipient to spend their gift certificate at a location of their choice!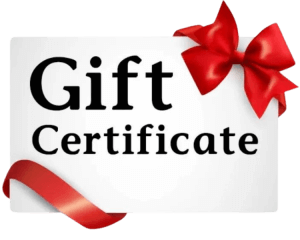 Brookville Buck$ can be purchased in $10 or $25 increments from the Brookville Chamber office. Take your Brookville Buck$ to any participating business and spend it! They're as good as cash. The chamber does not profit on this program at all; it is a complimentary benefit we offer to our membership, encouraging Shop Small and Support Local.
The participating business will accept the Brookville Buck$ certificate as they would accept any other form of payment. Depost the check in to their account and we take care of the rest!
Ace Hardware
Angelo's Pizza
Blackbird Distillery
Bloom on Main
Brookville Mirror
Bish Auto and Lawn Care
Boomville Fireworks, LLC
Brick House Bed & Breakfast
Brookville Fly & Bait
Calico Cafe
Christian Book Store
Coolspring Power Museum
Courthouse Grille & Pub
Dan Smith's Candies
DeMans Team Sports
Devil's BBQ
FOE 983
Fusion
Gateway Lodge
Hall House
Heirloom Quilting
Hometown Market
House of Healing Wellness Center, The
Integrative Wellness Massage Boutique
Jefferson County History Center
Katy's Bulk Foods
King Krunch
Main Street Revolution
My Wellness
Open Arms Farmacy
Open House Shop, The
Piper's Place
Pink Flamingo's Vintage
Real Life Solutions
Servpro
Tonell's Jewelry